Celebrating Corpus Christi: A Reflection of Faith and Culture in the Hispanic Community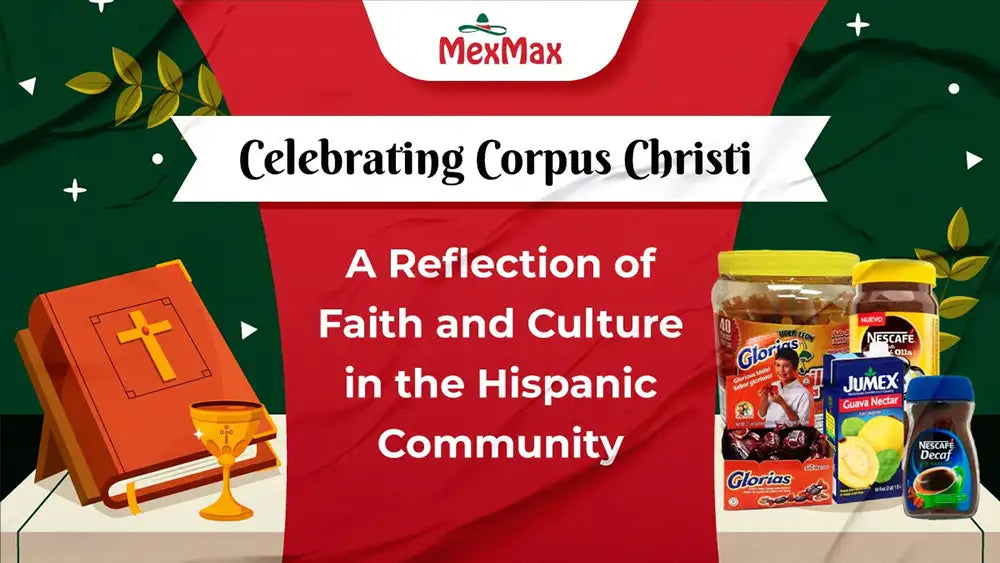 Corpus Christi, or the Feast of Corpus Christi, holds immense significance in the Hispanic community, serving as a vibrant celebration of faith and culture. This annual Christian holiday, observed with great enthusiasm across Latin America and other Spanish-speaking regions, brings communities together in joyous commemoration. As we delve into the essence of Corpus Christi, we explore the fusion of religious devotion, traditional practices, and the culinary delights that define Hispanic cuisine. Join us as we uncover the captivating blend of Latin spices, traditional ingredients, and the flavors that make Hispanic grocery stores a hub of cultural appreciation.
When it comes to celebrating Corpus Christi in all its glory, MexMax.com, an online Hispanic wholesale grocer, stands as your go-to destination. With a vast array of products specifically curated to meet the needs of those embracing Hispanic traditions, MexMax.com offers an extensive selection of ingredients and supplies essential for organizing a memorable event. From vibrant Latin spices that add depth and authenticity to your dishes to the finest traditional Latin ingredients that form the backbone of cherished recipes, MexMax.com ensures that every element required for a remarkable celebration is just a click away.
Whether you're seeking premium-quality corn masa for delectable homemade tortillas or a variety of chilies to infuse your dishes with the desired heat and flavor, MexMax.com has you covered. The online Hispanic grocery store is committed to providing customers with easy access to the ingredients that form the heart and soul of Hispanic cuisine. With MexMax.com, you can confidently plan and prepare an unforgettable Corpus Christi gathering, as their extensive range of products ensures that you can source all your culinary necessities from a single, convenient platform.
In addition to its diverse selection of ingredients, MexMax.com offers an array of products that go beyond the kitchen, catering to all your event-planning needs. From decorative items that capture the festive spirit to traditional crafts and accessories that add cultural flair, MexMax.com understands the importance of creating an immersive experience. By conveniently providing access to these essential event elements, MexMax.com enables you to transform your Corpus Christi celebration into an authentic and visually captivating occasion.
As Corpus Christi approaches, embrace the spirit of this cherished holiday by turning to
MexMax.com
for all your event requirements. With their commitment to quality, authenticity, and customer satisfaction,
MexMax.com
ensures that your Corpus Christi gathering is filled with the true essence of Hispanic culture, from the culinary delights to the vibrant atmosphere that will leave a lasting impression on all who attend.